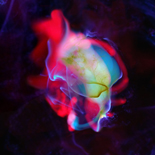 Our monthly aura reading and clairvoyant fundamentals workshops are online, free, and fun! These 2 hour classes are our invitation to you to check us out and explore your innate intuitive abilities. You will get the opportunity to get a psychic reading, practice clairvoyant meditation, and release the stress of your day. Come explore your clairvoyance in a safe and supportive setting. Get validation on where you are on your spiritual path from our experienced teachers as well as from other beginners just like you!
If you would like to join one of our upcoming free workshops please enter your contact information below and we will send you a Skype invitation.
Sign up for a free workshop
You must be 18 or older.